Field of Activities
Since the time of foundation, MRB has greatly diversified its rang of activities which so caled in the field of multi discipline planning, engineering and construction. For further understanding field activities of the company we dicided to use the following definition:
Planning and Engineering
Planning is defined as implementation of preliminary design stage and feasibility study stage for huge project, while for small up to medium range project can be definedas implementation of preliminary design stage.Engineering is defined as implementation of detail design and supervision stage of the project.
Construction
Construction is defined as implementation of construction stage whick as the result of planning and engineering stage. The construction stage can be devided into pure construction stage and post construction stage. The pure construction stage defined as started from works preparation up to completion of the project. While post construction stage can be defined as maintenance and renovation works.
The planning and engineering could be carried out either by our own enterprise or other
company expertise. During assessment of the project activities, MRB has experience tofollow local and international tendering process and sometimes get appointed contractofor urgent project or special intention for such high quality satndard of the work, security and limited implementation of the time schedule.
The planning, engineering and construction in a variety of different field or so called multi discipline type of the works consist of: industry, electricity, gas, telecomunication,information technology, and other infra structure including interior works and maintenance of the aforesaid project.
On the competitive scene of the local and international service, MRB has earned over the years a sage reputation for technical and financial reliability.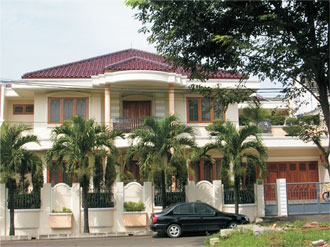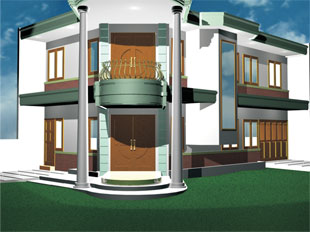 Service of PT. MENTARI REKSA BANGUN
Product : Engineering Design And Construction of
Classical House
Location : Taman Bintaro Real Estate, South Jakarta
Service of PT. MENTARI REKSA BANGUN
Product : Three Dimensional Engineering Design
Drawing of Semi-Classical house
Purpose : Better View For The Client Prior
Constructions
Location : Lippo Cikarang Real Estate, Bekasi,
West Java